Always carry a camera in your pocket or around your neck
I don't think it's a good idea to have a camera in your bag.
Either have your camera around your neck or in your pocket. In the latter case, the camera should be small enough to fit in your front pocket, and you should be able to pull it out easily. I prefer a long neck strap, so I can wear my camera over the shoulder.
The reason why you should do that is that then you can immediately use your camera when you need to.
You never know when someone interesting walks by, or there's something cool happening.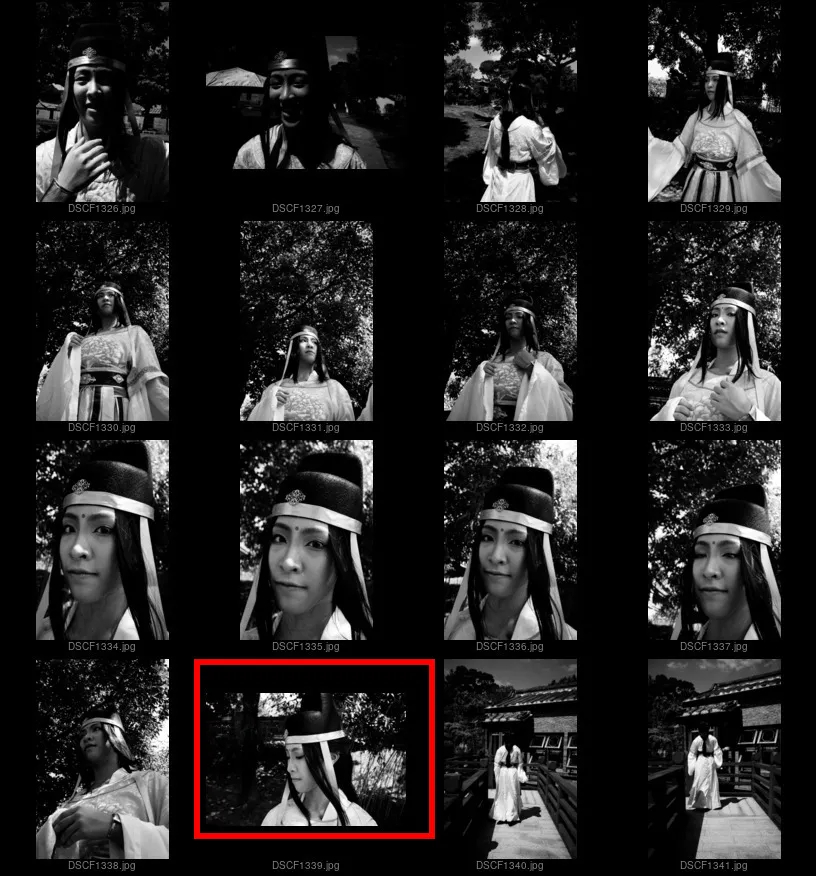 E.g., as I was walking in Lin An Tai (林安泰) ancestral house in Taipei, I saw these teenagers doing a cosplay photoshoot. Apparently, they were having a break, and this particular girl was walking towards me, and I wanted to take a photo of her, so I asked her. She agreed.
It would've also been possible if I'd had my camera in my bag, but that would've added another extra level of complexity to it.
It's probably much easier to ask people to take their photo if you already have a camera in your hand. In addition, even if you don't know the language, you can simply gesture at the camera. If your camera is in your bag and you don't know the language, it's harder to do.
Having a camera right next to you makes things a lot easier for yourself when asking people to take their photo and definitely much easier if you see something happening (in which case you might only have a second to react).
← back to home